Pragmatics was founded in 2000 and is located in San Jose, California, the heart of Silicon Valley. In Mid-2007 we opened a field office in Shanghai, China to better serve our rapidly growing customer base throughout Asia.
We provide sales engineering and service support in North America and Asia for products from North America, South Korea and Japan. We develop and manufacture our own product line to facilitate semiconductor production test cell integration for FLASH, DRAM and MCP.
We are semiconductor test engineers and mechanical engineers experienced in integrating high performance testers, handlers and probe systems. We have an intimate understanding of the value of protecting the signal path between the ATE driver / comparator and the device under test.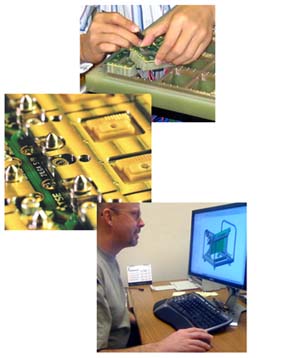 We Provide:
Mechanical Design
PCB layout
Prototyping
Fabrication
Integration
Validation