TSE provides production proven, high performance parallel test interfaces for FLASH, DRAM and MCP applications.
There are two main categories of parallel production test interfaces:
One-Piece Dedicated Interface
Two-Piece Interfaces (Universal Interface)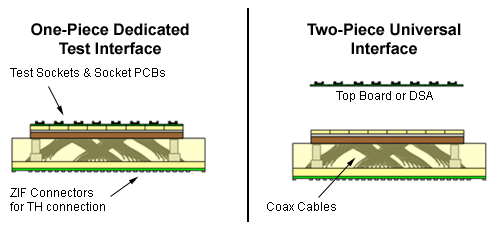 ---
One-Piece Dedicated Interfaces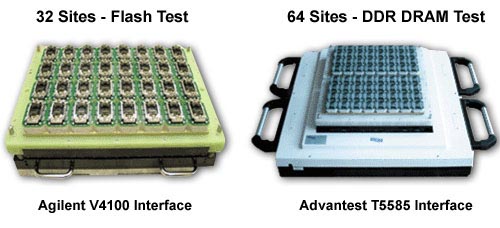 ---
Supported Handlers
Advantest

Delta Design

Hitachi

Mirae

Synax

TechWing

Custom Handlers
---
Two-Piece Production Test Interfaces
Large semiconductor test facilities have migrated from traditional one-piece to two-piece universal final test interfaces:
Cost Reduction
Only pay for coax and labor once per test head
Low cost depopulated top boards available for engineering
Engineering to Production Compatibility
A top board can be populated with only two, four or eight sites for manual test engineering and thermal characterization or small lot qualification with the handler.
If the device moves into HVM, an electrically compatible, fully populated top board can be provided in two weeks.
Reduce turn-around time for new device qualification
Top Board turn around time is only two weeks for repeat order
One piece interface turn around time is typically four weeks
---
Two-Piece Interfaces
TSE provides two different types of base boards for two-piece universal interfaces:

ZIF Connector Type

High density base board to top board interconnect
Typically used for FLASH test applications

C-Probe Type

High performance base board to top board interconnect
Typically used for high speed DRAM test applications
---
Applications and Benefits
Applicable Testers

Advantest: T5581, T5365, T5585, T5371, T5375
Nextest: Maverick & Magnum
Tanisys: M500 & M550
Verigy: V5500, HSM3600

Benefits

Reduce Lead time

Base Board : 4 weeks
Top Board : 2 weeks

Reduce cost of test
---
C-Probe Type Two-Piece Interface
Base Board Assembly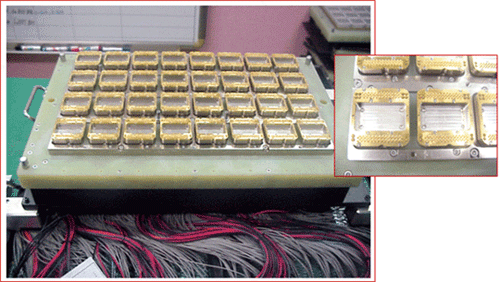 ---
Top Board Assembly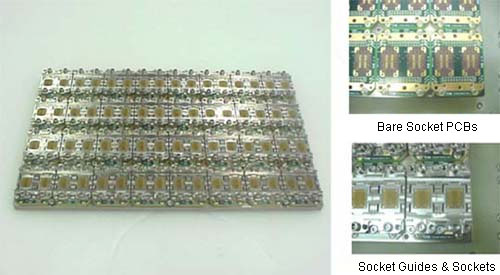 ---
Top Board Mounted on Base Board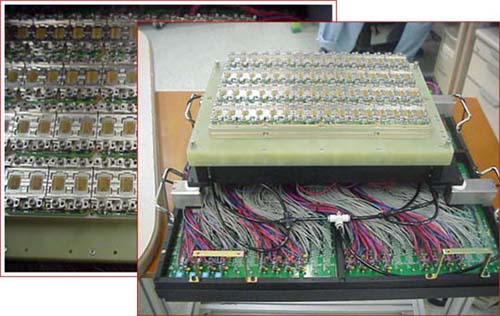 ---
C-Probes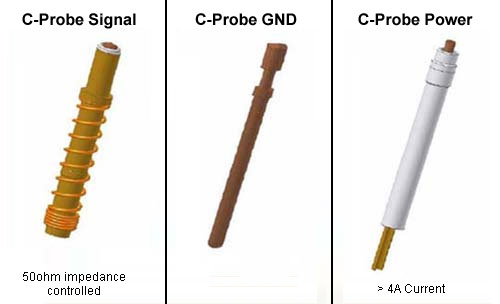 ---
C-Probe Block Assembly

---
Socket Guide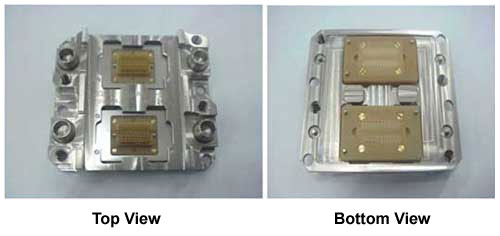 ---
Socket Board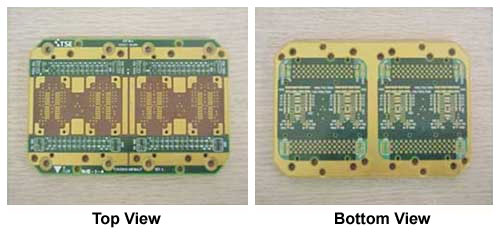 ---
Connector Type Two-Piece Interface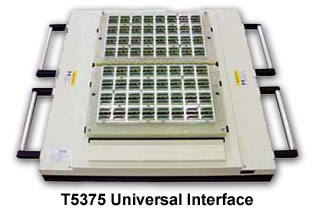 ---
T5375 Base Board Assembly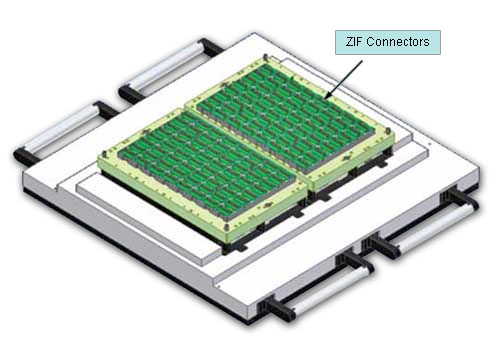 ---
T5375 Top Board Assembly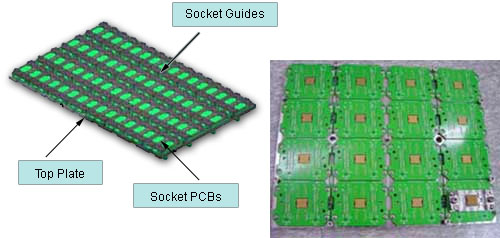 ---
Cold Test Option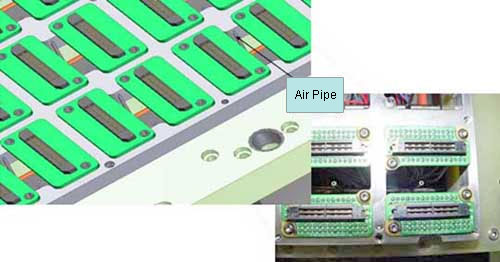 ---
Top Board Assembly